RingWorthy, LLC      Elf Loch Terriers

         Winston-Salem, North Carolina  USA

              336-765-4314   or...  

I've always loved them both! That these two obsessions became thoroughly entwined seemed completely natural right from the beginning.  It is my hope that you will enjoy both the animals and the art you will see on this site. 

Welcome to the Kennel Studio!

Mary Hall Meredith (Susan's grandmother) shown on right along with her sister and family Airedale puppies around 1918

In 1977 the first Kerry Blue, Blujac's Casey Cu Blae, C.D. came into our home as a boisterous puppy.  Dear "Casey" very patiently taught us about Kerry Blue Terrier personality.  Casey was a full brother from a repeat breeding of the Ashby's wonderful Ch. Blujac's Afternoon Delight, a Kerry of great character. Although Casey wasn't quite the physical specimen his brother was, he did not lack any of the Kerry family pride.  One of the most intelligent dogs I've ever known, Casey was a fine companion and unfailingly loving and gentle to people, especially children.  He was all the breed should be, fearless and fun-loving. Casey was an introduction to a fascinating pastime and I've been lucky enough to meet many fascinating people (and wonderful dogs) in the past 30 + years!

Having always loved the wire coated terrier breeds it was only a matter of time before another came to Elf Loch. Knowing the stamina required to strip and condition an Airedale was more than I wanted to tackle any longer, we finally settled on a Wire Fox Terrier, a breed  Jack's family owned when he was a child. In 1987 our wonderful little "Venus", later to become Ch. Fyrewyre Daystar, arrived.  If a "Kerry Blue stew isn't a strong enough brew, throw in a Wire or two"  NEVER a dull moment!

We've owned two Smooth Fox Terriers (so far!) First, Ch. Pemsmoof Tooright Fulltilt  ("Ace") retiring from a show career, going on in retirement to become a therapy dog and a first rate hunting dog  during his life.  The second is Ch. Sheez-Beez Escalade or "the Lad" as he's known to his friends, a first rate studio manager and designated couch potato.

Learn more about Elf Loch Wire Fox show dogs...NOW!
RingWorthy LLC....Trophies and Art

Finding inspiration in nature has always been a staple of artists everywhere. Although I've illustrated many different subjects, I've  found myself drawn back to the animals, particularly those with which man has chosen to share his life.  Dogs are a favorite subject, although cats, horses and other animals have been models for past works. Exploring various media has helped maintain my desire to create. 

 I have produced trophies, judge's gifts or promotional  items for several clubs, including The American Fox Terrier Club, The United States Kerry Blue Terrier Club, The Airedale Terrier Club of America, The Sealyham Terrier Club of America, The Forsyth Kennel Club, The Carolina Terrier Association as well as others.  

Learn more about the Animal Art Studio...NOW!
                                        copyright 2000 S. Dunivant

                         copyright 2000 S. Dunivant

                          copyright 2000 S. Dunivant

             copyright 2000 S. Dunivant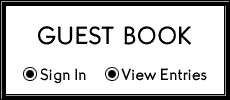 Art and animals...animals and art...

RingWorthy and Elf Loch Terriers